Vollmens and Fragrance Resources partnership for Brazil scents
Fragrance development company forms partnership for creation and production of fragrances in Latin America
US based fragrance development company Fragrance Resources has formed a partnership with Brazil's Vollmens Fragrances for the creation and production of fragrances for its global clients operating in Latin America.
"Brazil has become a very important growth market for our global fragrance customers and this partnership will allow us to seamlessly provide the level of creativity, quality and service that our customers expect," said Christoph X Gerberding, President of Fragrance Resources. "Vollmens is an excellent partner who shares our commitment to top talent, creativity and entrepreneurship; and its strategic location complements our existing operations around the world, in the US, Europe, Middle East and Far East."
Nestor Mendes, Director of Vollmens Fragrances, added: "Our partnership with Fragrance Resources is an important step in our growth as we expand our capabilities and services to our customers." Located in São Paulo state, Vollmens is celebrating its tenth anniversary developing fragrances in the fine, home and personal care categories for customers throughout Latin America.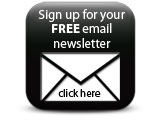 Sueli Ortega, São Paulo