Voting open! Help decide who will win at the 2020 Pure Beauty Awards
Readers are invited to vote for their favourite products to win at this year's Emerald City themed awards
The official shortlist for the 2020 Pure Beauty Awards is out now!
Entries were reviewed and the shortlist selected by Pure Beauty's award-winning editorial team, and now it's over to you to decide who takes home a trophy.
Simply review the shortlist and place your vote to let us know who you think deserves to win.
How to vote:
Review the shortlist, available here
Head over to purebeautyawards.com and place your votes using the online form.
Voters will automatically be entered in a draw to win a 12-month subscription to Pure Beauty magazine.
Voting will close on Thursday 24 September at 5pm BST.
Votes will only be counted once per user.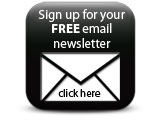 Winners will be revealed live during a ceremony on October 29. Email purebeauty@hpcimedia.com to register your interest to attend
Companies