Wake up and smell the manicure: Costa launches Christmas themed beauty initiative
The coffeehouse chain is launching a Christmas nails initiative, offering ten manicure designs to match its festive cups at London-based nail salon Nail'd It
Coffeehouse chain Costa has launched a new beauty initiative for its customers this Christmas.
As part of the new offering, as well as their morning coffee, customers will be able to receive a manicure with festive designs created by the brand.
Launching exclusively at Nail'd It beauty salons in London, UK, consumers can choose from ten designs that match the coffee brand's seasonal cups.
These include a subtle shimmer with a reindeer in purple, a snowman in red, a gingerbread man in orange and Santa in teal.
Commenting on the project, Costa's Senior Social Media Executive, Danielle Andrews, said: "We were inspired by seeing our fans getting creative with their nails on social media, developing amazing designed based on iconic Christmas cups.
"Our research shows that 82% of women will get a manicure for a special occasion so we've tapped into this trend and the popularity of our Christmas drinks menu to offer fun and festive Costa Christmas Nails."
The beauty offering will be available at Nail'd It salons in Battersea, Marylebone and on Oxford Street until 25 December.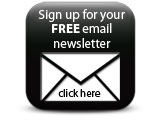 Companies