Walgreens Boots Alliance engages Chinese customers with Tmall deal
The beauty giant has announced it will launch a Boots flagship store on Alibaba Group e-commerce site Tmall
An increasing number of beauty brands are tapping into the growing Chinese market, with the likes of Feelunique and Unilever inking new cross border deals in the last few weeks.
And now Walgreens Boots Alliance (WBA) is enjoying a piece of the action.
Today the retail company announced plans to launch a Boots flagship store on Alibaba Group's B2C e-commerce website Tmall Global.
The site has an active audience of more than 500 million Chinese customers featuring local and international brands and products.
On the site, Chinese consumers will now be able to purchase brands accessible to consumers in the UK and US markets, including No.7, Soap & Glory and Boots Cucumber.
Ken Murphy Executive VP of WBA said: "We are truly excited to be launching our online flagship store in China exclusively on Tmall Global.
"This is a great opportunity for us to increase the internationalisation of our products and to utilise the many innovative technologies that Alibaba has developed."
He continued: "Today's announcement is the first step on a path we believe offers both of us [Tmall Global and WBA] incredible potential for the future."
Meanwhile, Alibaba Group's President added: "We are thrilled to be partnering with WBA as they continue to build their brands in China, engage a new audience and meet the evolving lifestyle demands on the Chinese consumer.
"We look forward to building on the relationship with WBA to continuously expand the range of product selection to better serve the more than half a billion consumers on our marketplaces looking for quality international beauty and cosmetics products."
Rising beauty
A key factor behind the increasing number of companies investing in Chinese retail could be put down to the country's growing affluent consumer base.
This has given locals greater access to a wider selection of Chinese retailers and e-commerce sites offering products over the internet, all contributing to company's desire to invest.
Big name brands including MAC Cosmetics, L'Oréal Paris, Dior and YSL Beauté are among the fastest growing company's in the region.
Statistics from Euromonitor revealed that total retail sales of skin care products have reached US$27.26bn across China, while the make-up category saw an increase of 21%, and is now worth $5.02bn.
Even tariffs on imported personal care products have been cut from 8.4% to 2.9% in an effort to drive sales.
According to Statista, revenue in the cosmetics and personal care market in China amounts to US$39.167m and is expected to grow annually by 6.5%; all of which bodes well for international brands and retailers investing in the sector.
---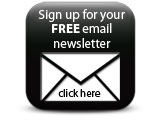 Read more on the growing beauty sector in China here:
---
Companies