Walgreens Boots Alliance profits plunge 25% despite retail transformation efforts
The health and beauty conglomerate says it remains focused on delivering its strategic priorities including transforming its retail offering
Walgreens Boots Alliance profits fell 24.8% to US$845m in Q1 2020, amid reassurances that it remains focused on transforming and restructuring its retail offering.
The parent company of No7 and Liz Earle, as well as pharmacy chains Boots and Rite Aid, revealed that retail pharmacy gross profit in the US decreased 5.2%, while international gross profit dropped 6.3%. Sales in the first quarter increased 1.6% to $34.3bn.
CEO Stefano Pessina said: "We are maintaining our outlook for the year despite a soft first quarter.
"We are confident our strategic plans are the right ones to drive long-term sustainable growth going forward."
Pessina references the company's plan to accelerate digitalisation, transform and restructure its retail offering, and create neighbourhood health destinations.
Looking ahead, Walgreens Boots Alliance maintains its guidance of roughly flat growth in fiscal 2020, with a range of plus or minus 3%.
The results follow rumours that the company could be due for a private buy-out, which would be the biggest of its kind on record, fetching an estimated $70bn.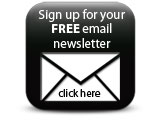 In November 2019, private equity firm KKR reportedly approached Walgreens Boots Alliance with a buyout proposal. An offer has not yet been accepted.
Companies