Walgreens Boots Alliance reduces carbon footprint by 15% in 2 years
The announcement was made as part of the retailer's Corporate Social Responsibility Report
Personal care retailer Walgreen Boots Alliance has reduced its carbon footprint by more than 15% since 2016.
The announcement was made today in the firm's Corporate Social Responsibility (CSR) Report, which laid out other social responsibilities it will take on.
This is largely focused on health care initiatives, due to the nature of its business, including promoting dementia awareness and extending its cancer treatment programmes.
Meanwhile, as part of sustainability efforts it diverted 93% of waste from landfills in the US and Puerto Rico and saved 3.4 million pounds of safe and unused toiletries, food and household items from landfill by donating to non-profit organisation Feeding America.
"We believe that we can drive business results while benefitting society and that is why we have embedded CSR in everything we do," said Ornella Barra, Walgreens Boots Alliance co-Chief Operating Officer and Chairman of the CSR Committee.
Executive Chairman, James Skinner, and CEO, Stefano Pessina, added: "At Walgreens Boots Alliance we believe that we can drive business results while benefiting society, and for that reason, we focus on initiatives that contribute to our profit, generate enthusiasm and positively contribute to society.
"We are proud to present our annual […] CSR Report, communicating our progress on issues such as access to affordable and quality health care, helping to prevent opioid abuse, collaborating with industry partners to address packaging concerns, combating climate change and promoting diversity."
The retailer is also working to improve its product transparency by implementing a chemicals management programme which will assess and restrict the use of certain chemicals and ingredients in products it sells.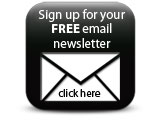 Companies