Walgreens Boots Alliance tops $1bn synergy target
The company has met its goal of achieving $1bn in combined net synergies
Walgreens Boots Alliance has met its target of generating at least $1bn in combined net synergies in fiscal year 2016, following the strategic partnership with Alliance Boots in 2014.
In 2012, Walgreens set the billion dollar goal, which excludes the synergy benefits related to the company's relationship with AmerisourceBergen, the benefits of refinancing the Alliance Boots indebtedness at a lower cost and the proposed takeover of Rite Aid.
In June, the company met its goal following a successful third quarter and first nine months of fiscal 2016. Speaking of the achievement, Executive Vice Chairman and CEO Stefano Pessina said: "This provides us with a strong platform to further enhance operating performance, to meet the challenges of the current volatility in many of our markets and to better position our company for long term success."
Pessina added: "We delivered solid results in the quarter while continuing to make progress in several key areas, including our work to develop long term strategic relationships and pursue partnership opportunities."
In Q3, Walgreens Boots Alliance saw GAAP net earnings decrease 15.3% to $1.1bn compared with the same period a year prior. The decrease in GAAP net earnings and earnings per share are said to "reflect fluctuations in the quarterly fair value adjustments of the company's AmerisourceBergen Corporation warrants."
However, adjusted third quarter net earnings grew 14.7% to $1.3bn compared with Q3 in 2015. Adjusted net earnings per diluted share for the quarter grew 15.7% to $1.18, and net sales were $25.9bn, up 2.4% on the quarter in 2015.
For the first nine months of fiscal 2016, adjusted net earnings increased 23.3 percent to $3.8bn.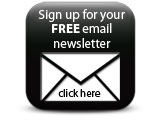 Walgreens Boots Alliance's acquisition of Rite Aid, announced in October 2015, is said to be "proressing as planned". The takeover is due to close in the second half of this year. Walgreens has raised the lower end of its guidance for fiscal year 2016 by 10c per share; adjusted net earnings per share now stand at $4.45-$4.55.
Companies