Walgreens Boots completes 40% acquisition in GuoDa, as Amazon buys PillPack
The minority investment in the Chinese pharmacy chain completes just days after Amazon announces plans to buy online medication dispensing company
Walgreens Boots Alliance has completed the previously announced agreement to acquire a 40% stake in Sinopharm Holding GuoDa Drugstores Co.
The share in Gouda, a leading retail pharmacy chain in China, was bought through a capital increase worth RMB2.767bn (US$416m).
Walgreens Boots Alliance Executive Vice Chairman and CEO Stefano Pessina said: "We believe there is great potential in working together to play a transforming role in the evolving Chinese retail pharmacy market."
He added: "We believe GuoDa holds a strong position in the sector, and as a global pharmacy-led health and beauty enterprise, we are well positioned to support its further growth ambition.
"We are looking forward to sharing our international best practices and pharmacy expertise."
The acquisition follows Amazon's announcement on 28 June that it had signed an agreement to buy PillPack, an online pharmacy dispenser of medication.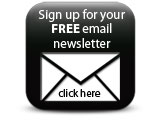 PillPack home delivers medications in pre-sorted dose packaging, coordinates refills and renewals, and makes sure shipments are sent on time.
Companies