Walgreens app attracts older consumers to digital
The retailer has revealed that 20% of users are over 55
Mobile apps 'aren't just for millennials,' Walgreens has claimed it revealed that more than 20% of its app users are 55 and over.
Consumers can use the app to shop for cosmetics, earn loyalty points and collect coupons.
But the retailer credits its mobile pharmacy features, such as Pill Reminder and Refill by Scan, for its app popularity among older Americans.
"One of the things we repeatedly hear is that customers really value their connections with individual pharmacists and staff," said Mindy Heintskill, Walgreens Divisional Vice President, Loyalty.
"We wanted to replicate that connection digitally, so customers can get a high-value, personalised experience even when they can't make it into a store."
Walgreens revealed that 37% of consumers using the mobile pharmacy tools are over 55, whereas Forrester Research data showed that only 10% of smartphone owners who use health and wellness apps at least weekly are in that age bracket.
Heintskill added: "With consumer expectations rising, we continue to put customer needs at the centre of everything we do.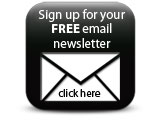 "The fact that more than 20% of our app users are in the 55 plus age group is a testament to the extensive research and consumer testing our team conducts to develop the most customer-centric tools for our users."
Companies