Walgreens helps cancer patients cope with physical changes through new programme
The Feel More Like You initiative offers advice and support to consumers suffering from cancer across selected stores free of charge
American store chain Walgreens is helping cancer patients deal with the physical changes associated with cancer treatment with the launch of a new educational programme.
The Feel More Like You initiative will run across 400 Walgreens stores in the US with beauty consultants and pharmacists on hand to offer advice and support free of charge.
Caregivers for patients will also be able to receive support in store.
The programme initially launched in the spring across 100 stores, but has extended its reach with an additional 300 stores.
Rina Shah, VP of Pharmacy Operations and Speciality at Walgreens said: "For many patients, the result of cancer treatment not only impacts how they feel on the inside but also the physical and emotional changes can drastically affect their self-image.
"By leveraging the expertise of our beauty and pharmacy teams, we're looking to provide personalised care for people living with cancer that has not been found in a retail environment before."
Walgreens has developed the programme by working with cancer support charity Look Good Feel Better.
The programme is dedicated to helping improve self-esteem in cancer patients through beauty offerings and advice.
Currently, it has helped 50,000 women in the US.
"We are pleased to be collaborating with Walgreens on this initiative," said Louanne Roark, Executive Director at the foundation.
"We are proud to utilise our expertise to give patients an added community resource to support them during treatment."
Beauty retailer Sephora has also embarked on this endeavour last year with the launch of its Classes for Confidence programme, which offers free make-up tutorials for cancer sufferers.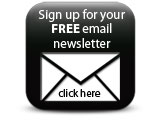 Companies