Walgreens launches testing site as US ramps up action against Covid-19
The drive-thru testing facility will open in the Chicago area and will be available to health workers and vulnerable citizens
In response to the global pandemic, caused by the Covid-19 outbreak, US personal care retailer Walgreens has launched a drive-thru testing site in the Chicago area.
To begin with, tests will be carried out on medical staff and health care workers, followed by vulnerable citizens including those over the age of 65.
The general public will not have access to the test.
In a statement, the retailer said: "Walgreens has a long history of being there for its customers and communities, especially in times of need.
"We play a critical role in the national health care delivery system and in the thousands of communities we serve across the country.
Going forward, Walgreens will administer all of the tests at select locations on site, such as car parks.
It also said it will work closely with all partners and participating locations "to ensure the health and safety of our customers and team members".
In response to the outbreak, Walgreens, like many other retailers, has reduced its opening hours in order to support its in-store teams.
"The company is committed to working around the clock on COVID-19 response efforts to support the health, safety and well-being of our customers, patients and team members.
"This is our mission, and it has never been more important than it is today."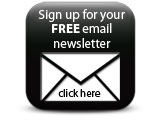 According to US media outlet CNN, more than 100 people in the US died from the virus on Monday, while John Hopkins' University has recorded more than 46,000 confirmed cases of Covid-19 in the US.
Companies