Walgreens' new range a hit as five YourGoodSkin serums sold every minute
Boots is celebrating the success of its new hero product YourGoodSkin Balancing Skin Concentrates
Walgreens' first skin care line in 20 years is proving to be a hit with customers.
Despite only launching last week, according to the Boots owner, five YourGoodSkin Balancing Skin Concentrates are sold every minute.
Out of the 23 sku range, the hero product is designed to help consumers achieve visibly healthier skin in 28 days.
Dr Mike Bell, Skincare Scientific Advisor for Boots, said: "We're overwhelmed by the response to this new brand launch and delighted that so many women are using and enjoying this product.
"Our research showed us that women were desperately searching for an answer to bad skin days, so we wanted to help them in their quest for healthy looking skin."
The serum contains green tea, vitamin C, vitamin E and lipochroman – said to help fight oxidative stress.
Japanese lily turf root extract has been used to help to improve the appearance of skin, while sphinganine, a naturally occurring oil that is bio-identical to lipids found in the skin, helps to combat oiliness.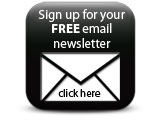 In development for more than five years, the YourGoodSkin range was co-created with scientists, dermatologists and more than 2,500 women.
Companies