Walgreens opens flagship store in Honolulu
The store features a LOOK Boutique selling beauty brands such as Boots No7
Walgreens officially opened a new flagship store in Honolulu, Oahu in Hawaii on 21 February.
The two-storey store, located at 1488 Kapiolani Blvd in the Ala Moana shopping district, features an extensive collection of products and services described as "unexpected from a drugstore".
The store adopts Walgreens' Well Experience format, which sees every part of the store focus on the concept of 'well'. On the second floor, shoppers can find a LOOK Boutique beauty department, with a range of skin, hair and colour skus including Boots No7. The beauty boutique shares the same floor as the store's pharmacy, where the pharmacist is made accessible in order to provide counseling and services to patients, and foster pharmacist-patient relationships.
On the first floor is a made-to-order juice, smoothie and milkshake bar, which also serves hand-rolled sushi, poke and sashimi.
"We are very excited to open a Walgreens flagship store in the beautiful city of Honolulu," said Roberto Valencia, Walgreens Corporate Operations Vice President. "The store will serve as one of America's most loved pharmacy-led health, wellbeing and beauty destinations."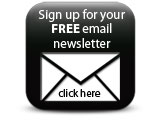 The store is Walgreens' 15th flagship.
Companies