Walmart appoints new CFO
Brett Biggs joins team
US supermarket Walmart has appointed a new Chief Financial Officer, Brett Biggs. Biggs will succeed charles holley who has chosen to retire from the role at the end of this year, after more than 20 years of working with Walmart.
Biggs currently serves as Executive Vice President and Chief Financial Officer at Walmart International, overseeing international strategy and finance activities. Prior to that, Biggs served as Chief Financial Officer for Walmart US and as Senior Vice President at Sam's Club Operations – Walmart's membership retail warehouse club. Before joining Walmart, he worked at Leggett & Platt on its mergers and acquisitions team; as an Auditor at PricewaterhouseCoopers; and as an Accountant at ConocoPhillips.
Brett Biggs, CFO, Walmart
Doug McMillon, President and Chief Executive Officer at Walmart, said: "Brett is a strong leader whose broad experience uniquely qualifies him to lead our finance and strategy areas. Having had a variety of important roles in all three of Walmart's business segments, Brett is well-prepared. He thoroughly understands Walmart's operations, how we intend to compete in a dynamic and changing retail environment and how we can best serve customers, associates and shareholders."
McMillon added: "Charles has overseen our global finance and strategy areas during a period of immense company growth and change. He has been instrumental in shaping Walmart's financial position while driving significant shareholder returns. One of Charles' strengths is also talent development and succession planning. Under his leadership, Walmart's finance function has transformed into a best in class organisation that is both strong and deep, highlighted by today's appointment of Brett as our new CFO."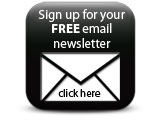 Holley, who has worked for Walmart since 1994, will remain at the company until the end of January 2016 to help with the transition. Biggs will report to McMillon in his new role. Walmart is currently the world's largest retailer, with 2.2 million employees.
Companies