Walmart rolls out Walmart Pay across all stores
The Apple Pay rival is now available in more than 4,600 stores nationwide
Walmart has rolled out Walmart Pay to all of its stores across the US.
The expansion of the payment feature, which was first launched in selected stores in December 2015, gives consumers the option of paying with any iOS or Android device at the checkout with any credit, debit or Walmart gift card.
So far, Walmart Pay is proving popular with the retailer's customers, with three out of four giving it a five-star rating. According to Walmart, four out of five customers would recommend using Walmart Pay, while 88% of transactions come from repeat Walmart Pay users. Walmart Pay is growing in popularity with a 45% lift in Walmart Pay transactions in the last week.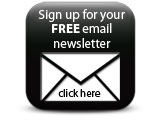 "There is something very powerful about the ease and simplicity of Walmart Pay," said Daniel Eckert, Senior Vice President, services, Walmart US. "We're connecting all the parts of Walmart into one seamless shopping experience with great stores, easy pick-up, fast delivery, frictionless checkout, and apps and websites that are simple to use."
Companies