Walmart to close 269 stores
Retailer streamlines business by closing stores and ditching Walmart Express
US retail giant Walmart has announced plans to close 269 stores globally, including all of its Walmart Express stores. The decision comes after the retailer said it was reviewing its portfolio in October 2015.
Walmart says the closures represent less than 1% of global square footage and revenue but the move is expected to impact around 10,000 workers in the US and 16,000 worldwide. Walmart hopes to relocate these associates to a nearby store, with 95% of closed stores located within 10 miles of another Walmart.
"The decision to close stores is difficult and we care about the associates who will be impacted," said Walmart President and CEO, Doug McMilon. "We invested considerable time assessing our stores and clubs and don't take this lightly. We are supporting those impacted with extra pay and support, and we will take all appropriate steps to ensure they are treated well."
The Walmart Express format was launched as a pilot scheme in 2011, opening mainly in very urban or rural locations where its standard Supercentre format was not possible. The venture has proved unsuccessful and the company now says it will focus on growing e-commerce and pick-up centres for customers.
Other stores set to close include loss-making stores in Latin America, including seven stores in Puerto Rico. Walmart has already recently closed 60 stores in Brazil and plans to close a further 55 stores in other countries within the region.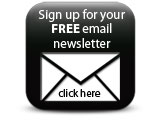 McMilon added: "Actively managing our portfolio of assets is essential to maintaining a healthy business. Closing stores is never an easy decision, but it is necessary to keep the company strong and positioned for the future. It's important to remember that we'll open well more than 300 stores around the world next year. So we are committed to growing but we are being disciplined about it."
Companies