Wash forward – draw the future of cleansing
Indie Brands are among the fastest growing brands on the market. What is their secret recipe?
To capture consumer attention, these brands combine a fresh perspective with unique textures and benefits. They break the rules, use their intimate understanding of consumer needs and are not afraid to crossover market segmentation and product applications.
Lubrizol identified common threads of indie brands to design a set of five formulations that combine: Mildness, Convenience, Hybridity, Sensoriality and Sustainability.
On-the-go micellar body cleanser
For body and face, this non-greasy and non-sticky micellar formula removes sweat and dirt from sensitive skin with limited to no need for rinsing. It is ideal for eco-conscious travellers or active consumers aiming at reducing their water footprint.
3-in-1 cleansing creamy scrub
Once a week, this 3-in-1 creamy scrub will reset your skin, gently remove dead skin cells and leave your skin smooth, healthy and deeply moisturised. The creamy texture gives a sensation of richness and facilitates the scrubbing activity.
Extreme moisturising body cleanser
For skin that suffers from frequent cleansing, this cleanser with high glycerin content will deeply moisturise your skin. Active and busy consumers will be able to steer away from their complex routine while keeping a clean, soft and healthy skin.
Gel-to-oil body cleanser
This glycerin-based cleanser enriched with 20% oil is an alternative solution to traditional shower oil. Its high viscosity allows nice flow and easy spreading. The high levels of glycerin and oil nourish and moisturise your skin.
Gentle purifying and moisturising facial cleanser
This glycerin-based facial gel provides gentle cleansing, moisturisation and removes excess sebum. This is the perfect cleanser for men who want to keep their face fresh, healthy and handsome.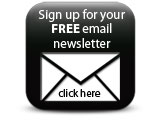 To get more information about WASH FORWARD, visit the Lubrizol website https://www.lubrizol.com/Personal-Care or contact at PersonalCare-Europe@Lubrizol.com
Featured Companies