Webinar: How beauty brands and wholesalers supercharge B2B sales
Join Pepperi on 23rd July 2019
Do you want to accelerate your sales and grow customer satisfaction?
Join this webinar to learn how leading brands, in the cosmetics industry, are injecting mobile innovation into their B2B sales processes to increase order size, propel sales rep productivity, gain control of sales operations and enhance customer loyalty.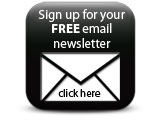 Hear real-life examples from sales and marketing experts within the cosmetic industry, and how they faced their business challenges with the help of Pepperi's B2B eCommerce and field sales platform.
Choose your preferred time
Companies