Wellbeing brand Neom Organics secures investment for retail and product plans
The luxury fragrance and beauty brand has received financial backing from Piper
Neom Organics has received funding from private equity investment firm Piper.
The wellbeing fragrance company will use the undisclosed amount to expand its product range, develop the senior team, open additional stores and increase its international footprint.
Founded in 2005, Neom Organics' retail sales value has grown by 35% to reach £18m in 2017.
"We first met Piper in 2009 and, since then, we have regularly worked with the team and drawn on their knowledge and expertise to help us achieve our growth ambitions," said Neom Organics co-founder Oliver Mennell.
Co-founder Nicola Elliott, added: "We are immensely proud of Neom and excited about the potential we have to help more and more customers meet their wellbeing needs."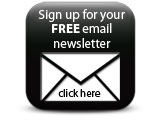 The brand is currently on shelves in John Lewis, Selfridges and Fenwick, as well as its three standalone stores.
Companies