What does Brexit mean for EU cosmetics and testing laws?
CTPA reassures industry and consumers that animal testing ban is still in place
The CTPA has reassured the cosmetics industry that EU regulations and safety laws still govern the cosmetics industry after the result of last week's referendum.
In a statement shared on its website, the CTPA said: "CTPA would like to reassure its members, the cosmetics industry at large and of course our millions of consumers, that the UK decision to leave the EU does not alter the strict safety laws that govern our cosmetic products."
Despite the result of the referendum, for now the UK remains a full member of the EU and companies operating in the region must still comply with regulations, including the European Cosmetic Products Regulation.
Many consumers have expressed concern about the EU's ban on animal testing for cosmetic products and ingredients. While the ban remains in place as long as the UK is a member of the EU, it is not clear whether this could be strengthened or weakened following withdrawal from the trading group.
The CTPA stressed that the ban was unlikely to be dropped. It said: "We would like to stress that the UK cosmetics industry voluntarily abandoned animal testing seven years ahead of the EU-wide ban, so you can be assured that this is not going to change."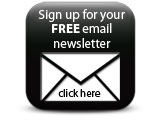 Cosmetics companies operating outside of the EU also have to comply with the ban in order to trade in the region. This makes it less likely that any new legislation would reverse the ban.