What is plex technology?
Plex technologies were initially introduced to combat post-dye hair breakage in salons and have since been adopted for general damage repair. But how do such products work? Natalia Tasker explains
Cosmetics Business asks: What is in flex technology and how do such products fix damaged hair
---
Over to the expert…
The global market for hair colouring services in salons continues to increase year-on-year. Global sales of professional hair treatments are also increasing yearly, as consumers want to maintain hair colouring regimes at home without damaging their hair.
One factor that has heavily influenced this increase in demand is the rise of social media and influencers, and the desire for consumers to have the perfect, shiny, 'healthy looking' hair that they see online.
It was social media that contributed to the notoriety of plex technologies when, in 2014, Kim Kardashian promoted first-generation products to her huge social following.
The dramatic change of her hair colour from dark brown to bleach blonde seemingly overnight was credited to plex technology, which allowed her to do this without causing significant damage to her hair.
Total plex sales then went on to grow 525% from 2014-15 in the US, with products being launched internationally throughout 2015, causing a real global phenomenon.
Plex technologies were initially introduced as a way to combat post-dye hair breakage in salons, as bleaching or colouring hair can be highly damaging to the structure and integrity of the hair.
When the cuticle is lifted, which occurs in the first step of the hair colouring process, the hair's natural protective layer is disrupted, leaving the cortex exposed and compromised.
Plex technologies have become increasingly popular to help repair damage from thermal and mechanical treatments
Lifted cuticles never return to a fully flat state after colouring or bleaching, leaving the surface more vulnerable to mechanical damage from grooming and gradual colour loss through washing.
While the cuticle is lifted, the high pH peroxide or colour mixture penetrates the cortex and this further weakens the hair by breaking covalent bonds, making it brittle and prone to breakage.
Coloured hair requires strengthening, softening and bond building to bring it closer to its undamaged state. Plex technologies claim to aid the process of building bonds and work on improving the hair condition from within, unlike standard hair conditioners that tend to only mask the poor sensory appeal of damaged tresses.
Plex technologies have become increasingly popular to not only combat post-dye hair breakage, but also to help repair damage from thermal and mechanical treatments, and make colour last longer.
They should also allow the hair to remain this way over successive treatments, meaning hair colour could be changed frequently, without the risk of cumulative hair damage and severe breakage.
Plex technologies typically have three steps to help deliver stronger, or less damaged hair. Step one is incorporated into the colouring or bleaching system at the salon with claims that include bond restructuring, protection, strength and restoration.
Step two is applied after the colour treatment in a finishing step at the salon with claims that include bond relinking, cuticle sealing, strength and restoration.
Step three is a take-home treatment that is used as a maintenance product to be applied weekly (or more for damaged hair) with claims that include repair, strength and protection.
CrodaPlex is a three-step system that was designed to help maintain hair strength and defend against damage from hair colouring and bleaching. The blend of active ingredients was specifically designed to meet the rapidly growing consumer demand for bond multipliers, with good efficacy in high pH systems.
Unlike other available technologies, the CrodaPlex system has supporting Differential Scanning Calorimetry (DSC) data that gives information on the protein structure within the hair.
When keratin proteins are folded and arranged in their natural configuration, a higher denaturation enthalpy (HD) is measured, which relates to increased hair integrity.
The level of bonding in the surrounding matrix, gives rise to the denaturation temperature (TD), with a higher TD relating to greater cross-linking density.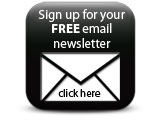 CrodaPlex has been shown to improve the integrity of damaged hair when used in a bleaching system by significantly increasing the denaturation temperature, compared with untreated bleached hair.