White Glo launches Sensitive Forte +
The brand's first whitening toothpaste designed for sensitive teeth sufferers
White Glo Sensitive Forte + is the first whitening toothpaste from White Glo specially designed for people with sensitive teeth.
Gentle enough for daily use, the low abrasion formula offers fluoride protection against cavities along with extra strength whitening properties.
The brand claims that regular brushing with White Glo Sensitive Forte + will effectively whiten teeth, protect against plaque and fight tooth decay, while green tea super antioxidants give fresh breath confidence all day.
The toothpaste comes with an Ultra-Comfort Flosser Toothbrush specially designed to be gentle on sensitive teeth and gums, and White Glo Dental Flosser Toothpicks, designed to remove food particle and plaque from hard-to-reach areas.
White Glo has recently repackaged all core toothpaste lines within its range with new streamlined, vertical packs designed to reflect the fast moving requirements of today's oral care market. This forms the first phase of exciting new developments for the brand in 2014, which includes a variety of oral care products to be launched throughout the year. White Glo is available exclusively at Boots in the UK.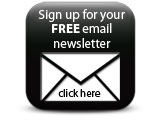 RRP £4.99, Barros Laboratories, whiteglo.com.