Whitte becomes a finalist at the Pure Beauty Global Awards
The Japanese fragrance brand has been nominated in the Best Niche Fragrance category
Japanese fragrance brand Whitte has been nominated in the Best Niche Fragrance category at the Pure Beauty Global Awards.
The fragrance that has been showcased is #05 White Tea and is a scent that reflects the dignity of Asia, expressing the exquisite gradation of fragrant white tea and subtle green tea.
Top: Green tea and lemon
Body: White tea, spearmint, muguet and jasmine
Base: Musk, sandalwood an amber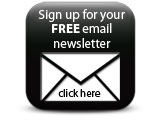 The fragrance comes in a 50ml glass bottle and is available to purchase via their website.
Companies