Wild harvest, ethical skin care brand Purearth launches Qing Cleansing Oil
Known for its exceptional range of ethical, wildcraft and sustainable creations, Purearth launches Qing – a luxurious emerald green cleansing oil marrying Ayurvedic and Chinese TCM principles with select herbs that thoroughly cleanse the skin.
A synergistic composition of 17 high performance botanical oils and powerful actives that effectively lift away waterproof makeup and the day's grime and grit, clearing the build-up of smog and invisible environmental polluters, Qing not only draws out deep impurities, but also perfectly balances skin, replete with its 3:1 ratio of Omega 7.
Cold pressed locally sourced plum kernel, hemp and apricot oils along with certified organic gotu kola, dang gui (angelica), moringa, tulsi, nettle and a host of powerful cleansing herbs make the award-winning skincare brand's hand crafted and hand poured Qing an excellent fit for all skin types, including sensitive, acneic or oily skin.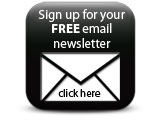 Composed with 100% natural, unrefined and non-deodorised rare botanical oils, the subtle soft notes of wild vetiver root, melissa and geranium continue to linger on the skin as a gentle perfume.
Featured Companies