Will King backs new eco brand above&beyond
The label from the King of Shaves founder and Bryn Walbrook, a former planner for Saatchi & Saatchi, aims to tackle beauty's plastic problem
King of Shaves entrepreneur Will King has teamed up with 'strategic storyteller' Bryn Walbrook to launch above&beyond, a new beauty brand dedicated to reducing single use plastic.
The brand, part of Integro Innovations, is debuting with a lip balm which is described as lifetime-use, microplastic-free and refillable, with a roster of other products in the pipeline to #UnscrewThePlanet.
The project began in 2019 when King and his then-MD, Andy Hill, introduced the Code Zero 'lifetime-use, refillable' initiative, exploring product and packaging innovation areas within the beauty industry where they could make a difference.
above&beyond is the product of two years of research and development.
Supported by commercial insight and support from Simon McCandlish, previously Commercial Director for Walgreens, and advertising creative Tiger Savage, above&beyond's ambition is realised through an initial range of aluminium-cased, lifetime-use refillable balms in natural vegan-friendly formulas, which are held in microplastic-free compostable refill cases, made from wood industry side streams and plant binders.
"Lip balms are one of the most prolific polluters with millions being landfilled every year," said Walbrook, who previously worked as a planner for Saatchi & Saatchi and MullenLowe.
"As environmental impact is at the heart of all brand decisions at above&beyond, we felt we could make a huge difference being involved in a product that many people use every day.
"Millions of lip balms are sold packaged in plastic each year, so converting just a fraction of users to a sustainable alternative will have a tremendous impact on the planet.
"Either we make a change now, or we're all moving to Mars with Elon... and I quite like it here."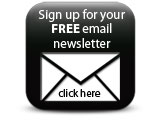 above&beyond offers four flavours of lip balm made with coconut oil, shea butter, olive oil and sunflower seed wax, and a refillable balm plus three refills costs £25.
Companies