With GREENTECH, Wake up your hair and your mood!
A new generation dandruff reducer, DANDRILYS®, the end of headache...
A new generation dandruff reducer, DANDRILYS®, the end of headache...
Following the same concept of "Wake up your hair" all along 2013, GREENTECH has recently developed DANDRILYS®, a performing and complete dandruff reducer agent, in order to "wake up your hair" and your well-being.
Actually, around 50% of world population is suffering from dandruff. This is an important aesthetic problem as minuscule flasks fall down on shoulders and clothes and bring a dirty look. Even most confident people can be very embarrassed by such aesthetic problem.
Thus, GREENTECH has created DANDRILYS®, a strong solution to counteract dandruff appearance and restore self-esteem and confidence of users.
Dandruff appearance is due to abnormal desquamation of epidermis cells at scalp level. Proliferation of the fungi Malassezia enhances the phenomenon since it provokes inflammations as very unpleasant itching, irritations or sebum excess... Also, many factors can favour dandruff appearance as stress, hormones unbalance, excessive sudation, repeated scalp aggressions (strong detergent, hair dye, perm hair)...
Hopefully, dandruff is not an irreversible phenomenon and can be removed by powerful cosmetic active as DANDRILYS®, which has been developed to quickly remove dandruff and prevent reappearance even after stopping treatment.
Thanks to its richness in saponins, DANDRILYS® is active by multiple ways:
- immediate mechanical effect: saponins have physical action by foaming and immediate taking off dandruff,
- long-term effect: saponins act on biological mechanism of dandruff by its circulatory and anti-inflammatory properties, and postpone and limit dandruff reappearance for many days.
Tests demonstrate that DANDRILYS® is an efficient natural active that can substitute the well-known anti-dandruff molecule, Zinc pyrithione.
Results of clinical tests have revealed effects of DANDRILYS® on both non-adherent and adherent dandruffs:
- strong activity,
- quick result,
- recurrent effect even after stopping treatment,
- still performing effect even after stopping treatment.
For example, after 2 treatments with DANDRILYS®, effect on non-adherent dandruff elimination is higher (-37%) than Zinc pyrithione (-28%).
In addition, in vivo tests show that DANDRILYS® contributes to reduce inflammation as irritations and itching. In vitro tests reveal that DANDRILYS® decreases both: the itch mediator release (histamine) and the enzyme activity involved in irritations (5-LOX).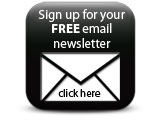 DANDRILYS® is a new performing and complete dandruff reducer agent, to keep well-being and confidence of your customers.
Featured Companies