Women blame body insecurities on unrealistic adverts, finds Gillette Venus
According to statistics published by the brand, more than 60% of women feel they do not meet 'typical' beauty standards
More than 60% of women worry they do not meet 'typical' beauty standards.
This is according to a new survey from Gillette Venus, which has been on a mission to change stereotypes in shaving and waxing adverts.
Its report also found nearly a fifth of women blame their insecurities on influencers or celebrities they see on social media.
Meanwhile, 63% of women said they would feel more confident if they saw realistic women in adverts.
Last year, the P&G-owned brand launched its 'My Skin. My Way' campaign in an effort to tackle adverts depicting models removing hair from unrealistically airbrushed smooth skin.
Since launching, it has hired a range of models of all sizes and ethnicities to appear in its adverts realistically removing their armpit and leg hair.
In a new era of the campaign, it has tapped women with skin care conditions, including one woman with congenital nevi - a condition of birthmarks on the skin - and a woman showing her C-section scar.
"Venus is now 18 and we have taken the time to self-reflect, to look at who we are, where we've been, where we want to be, and what we stand for," said Gillette Venus' Brand Manager, Matt Thomas.
"My Skin. My Way. is a new beginning for us as a longstanding commitment to empower women and make them comfortable and confident in their skin."
The brand has also pledged to "no more retouching" of its marketing adverts.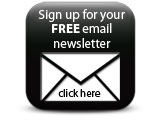 Companies