'Wonder Woman' Gal Gadot is the new face of Revlon
The Israeli actress and Wonder Woman star has been named Revlon's newest Live Boldly campaign ambassador
Revlon has named Wonder Woman actress Gal Gadot as its latest ambassador.
The former soldier and Miss Israel winner will be the face of the brand across all media platforms as part of Revlon's Live Boldly campaign.
Revlon's most recent campaigns – Love Is One and Choose Love – have centered around love. However, Live Boldly marks a step away from the brand's traditional branding as it aims to inspire women to express themselves through 'passion, optimism, strength and style'.
"There's a cultural shift happening, which Revlon celebrates, where feminine power is recognised, and I'm so proud that I get to witness and live this amazing change," said Gadot.
Gadot will be joined by four other new ambassadors, to be revealed later this month, for the experiential campaign.
Fabian Garcia, President & CEO of Revlon, said: "Gal and all the new Revlon brand ambassadors are emblematic of the beauty, determination and attitude that reflect what it is for women to live boldly in today's world."
Gadot added: ""Revlon is such an iconic and groundbreaking brand, a champion of women, and I am so happy to be part of this family now."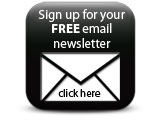 Gadot joins fellow actresses Halle Berry and Olivia Wilde, and musicians Ciara and Gwen Stefani as a celebrity ambassador for the brand.
Companies