Woods of Windsor revamps website and branding
Brand aims for a "fresh new take" on its heritage with updated look
Woods of Windsor has updated its website woodsofwindsor.co.uk.
The revamped website launches as the brand welcomes new products into its collection. English Heritage by Woods of Windsor is a range of home fragrances inspired by three Heritage sites.
Kenilworth Castle, Osborne House and Eltham Palace have each inspired a scent. The three fragrances are available in the format of a diffuser, room fragrance, drawer liners, fragranced sachets and scented candle.
Woods of Windsor has also recently rebranded its packaging, taking inspiration from modern and vintage flower illustrations as well as the beauty of Windsor Castle and the Great Park. The updated website reflects these changes for what the brand calls a "fresh, new take" in its heritage.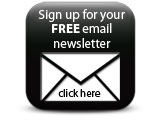 Quentin Higham, Managing Director at Woods of Windsor, commented: "We are delighted with the new website design, which will showcase the rebranded Woods of Windsor range as well as our recent collaboration, English Heritage by Woods of Windsor home fragrance collection. The new website will enable us to showcase, and retail, the exciting new look and entire brand across one platform."
Companies