World Perfumery Congress
with reach being the hot topic for the cosmetics industry at present, the World Perfumery Congress 2007, held at the Palais des Festivals in Cannes on 5-9 June, provided a timely reminder that the pressures of compliance shouldn't be allowed to detract from the romance and creativity that lie at the heart of the fragrance industry. Rhona Wells reports
WPC provided a reminder that recent legislations should not restrict the romance and creativity that lie at the heart of the fragrance industry
with reach being the hot topic for the cosmetics industry at present, the World Perfumery Congress 2007, held at the Palais des Festivals in Cannes on 5-9 June, provided a timely reminder that the pressures of compliance shouldn't be allowed to detract from the romance and creativity that lie at the heart of the fragrance industry. Rhona Wells reports
During the World Perfumery Congress (WPC) 2007, held at the Palais des Festivals in Cannes, perfume in its own right took centre stage.
Regulatory issues now dominate most industry events and, although these were addressed with particular emphasis on REACH, it was the business of creative perfumery and its multi-faceted issues that were central to all debate.
Key words throughout the proceedings included diversity, biodiversity, sustainability – both in business terms and raw material terms – globalisation and creativity with a capital C. It made a refreshing change to remember the alluring aspects of the industry as opposed to its multiple regulatory issues.
These are, of course, part and parcel of the brief nowadays and a nettle to be both grasped and grappled with, but the WPC in Cannes provided a timely reminder that the romance of the product still exists. Pleasure should be the reason for perfume and, despite the mergers, regulatory affairs and the overcrowding of the market, with annual launch figures for 2006 varying from 365 to 700, there is generally a refreshing optimism for the future of the industry.
The importance of the event was reflected by its preview in Time magazine a few weeks ago, where it was likened to the Davos of the fragrance industry and the players described as sultans of smell.
The future of the fragrance business appears rosy, despite the many mergers currently being brokered. There needs to be a common path defined by all to seduce the consumer without angering the legislator, as Christian Maubert, president of Robertet's fragrance division explained. Nature is our absolute model, an inexhaustible source of inspiration. However, we are now aware of the fragility of our planet and although REACH is aimed at protecting the consumer from the negative effects of bulk chemicals, its inception affects naturals and essential oils as well.
There are, however, counter arguments to protect naturals: The Landes forest in France emits more volatile organic compounds a month (160 tonnes of terpenes per day in summer) than the annual consumption of essential oils in the EU, described as the naturals' paradox.
REACH, officially in place since 1 June 2007, is the milestone legislation as highlighted by Achim Daub, global president scent and care of Symrise. The testing alone is estimated to cost in the region of t100m.
There will be an impact on industry creativity with fewer raw materials available, at higher cost and increased complexity of supply and REACH is only the beginning.
The California Safe Cosmetics Act is looming, a new EU amendment is under construction, the furocoumarins issue has yet to be resolved, the 2009 ban on animal testing for cosmetics and the umbrella issue of sustainable development are also both in the offing.
However, help is at hand for the industry to navigate this minefield, as Jean-Pierre Houri director general of IFRA said. The phase-in of REACH is gradual and the deadline for pre-registration of materials is from June-December 2008 with 1 January 2009 marking the publication of pre-registration.
After pre-registration the consortium approach is being encouraged and all information on how best to proceed is available from IFRA and RIFM.
In his speech, entitled The Tyranny of Regulations, Sumit Bhasin, director of global R&D at Procter & Gamble Prestige Products put his philosophy on successful products in a nutshell: "Get ahead of the curve, recognise the world is getting flatter, build a partnership with Mother Nature, learn from the winners and listen to your consumer."
Mother Nature, or the exceptional naturals of the Grasse region, always receive top billing from Jean Pierre Leleux, mayor of Grasse and president of PASS (Parfums Aromes Senteurs Saveurs), highlighting their privileged position in the world of perfumery.
A new generation of perfume plant producers are committed to the sustainable development of an historic agricultural heritage as Carole Biancalana of the Domaine de Manon explained. This enterprise, requiring a high level of investment and commitment, can only be ensured by long-term contractual agreements with like minded partners.
Naturals are also targeted by the new legislation and, although not an insurmountable obstacle, inevitably it will take its toll on creativity and the materials available.
The new era of sustainable development also impacts heavily on raw materials. Organic is not a buzzword, as Dominique Coutière, founder and president of Biolandes, noted but is truly the new era of raw materials. Consumers are becoming very aware and multinational companies are looking to traceability of ingredients to underscore transparency and ethical supply.
Ethical supply and fair trade are core to the business of O'Boticario, confirmed president Miguel Krisgner. Although well established in Brazil, it is only during the last few years that O'Boticario has become a contender on the international market to become one of the most successful newcomers to the world of fragrances and cosmetics, now available in 20 countries. The biodiversity of the rain forest of Brazil, linked with sustainably developed crops, are key to their long-term success.
From Brazil to Australia, the watchword is sustainability and Dr Paul Briggs, general manager of the Forest Products Commission for Western Australia, even ventured as far as to say that the intelligent production of fragrance raw materials can actually contribute to saving eco-systems rather than depleting them – a case in point being sandalwood.
Fragrance is at the heart of product success and is intrinsic to our memory function and whereas the visual senses have been fully exploited, other senses have still to be fully explored.
Perfumes and flavours are still uncharted territory, as Jack DiMaggio, managing director of Colgate Flavors and Fragrances explained. Colgate has undertaken significant market research into the impact of fragrance on a product's positioning, image and perception in the market. Nivea, for example, is a traditionally familiar scent, Dove has its own signature, Tide is fragrance-led, and the list goes on. But interestingly the products that pass the test of time do so with a unique, signature scent.
Fragrance is a powerful trigger for purchase, a sensational communicator and is still to be explored and exploited fully. It is linked to the limbic system and our personal heritage which is made up of the many scents we encounter during our lives. We all recognise that a French interpretation of lavender is not the same as, say, a British one.
Not all fragrances will be successful globally, since preferences are frequently determined by specific regional traits that are deeply rooted in people's psyche as Luc Malfait of Takasago eloquently demonstrated with comparisons of Japanese and Chinese fragrance choices, highlighting the importance of tailoring fragrance to the end user if the product is to be accepted.
These evocative powers of scent were also central to the theme of IFF's group president Nicolas Mirzayantz' speech, who described how fragrance can communicate value and provide an emotional reason for a consumer to purchase. Interestingly, IFF has been conducting research with smell to help heal damaged powers of speech and has recorded encouraging early results, having helped among others, one young boy regain his speech after several years of silence resulting from a severe trauma.
Ferdinand Storp of drom Fragrances extolled the virtues of niche brands which allow creative risks to be taken in a comparatively secure market.
Meanwhile, the power of the blockbuster fragrances, demonstrated by the Estée Lauder presentation, highlighted the unconditional success of the global, high profile brands.
The future of the fragrance world is dependent on our adaptability to modern day requirements and our abilities to seize the moment. Jacques Séguéla, group vice president of Havas Advertising, challenged perceptions of products while demonstrating the power of vision and sound: one example being the Evian advertisement, where the actual name is not mentioned but hinted at and recognised by all. Scent has yet to be used in this manner but new media are exploring novel methods daily, especially through mediums attractive to young people, such as computers, mobile phones, i-pods and mp3 players.
These young people are the consumers of the future and we must address their needs and their means of communication. Véronique Gabai-Pinski, president of Aramis and Designer Fragrance division at Lauder encouraged all industry players to challenge the status-quo and to look to new approaches.
All's well that ends well
All in all, the WPC was a conference that provided much food for thought for the future. The atmosphere of the exhibition stands was very Zen – with white bamboo sticks on the Givaudan stand, white orchids at Takasago, ethereal orchids at Payan Bertrand and a general ambience aimed at capturing the well-being and spa style atmosphere on Robertet's stand. The spa feel did not detract from the highly technical demonstration and the vast array of new materials on hand. Talking to the exhibitors, all seemed upbeat and pleased with the attendance and the generally high level of interest in new ideas as well as materials.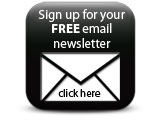 Fragrance has a major role to play in products as well as our lives and, managed correctly, both the end products and their raw materials can offer many more years of enjoyment to future generations. By 2010, the next WPC rendezvous, REACH will be established, the 2009 ban on animal testing underway and sustainable development part of our lives and perfume will, hopefully, once again take its rightful place as the star of the show.
Companies