YSL Beauté chooses Singapore for latest travel retail space
At the new Beauty Station concept store customers will be able to play to win products and receive touch-ups from an in-store make-up artist
YSL Beauté has opened its a new travel retail destination at Singapore's Changi Airport.
Following the success of the brand's petrol station-themed pop-up, which opened on Route 111 leading to Coachella festival in the US, the new Beauty Station offers a digital fuel dispenser game and the chance for customers to win prizes from its Beautymatic machine.
"YSL has been pushing our boundaries in creating out-of-the-box 'retailtainment' for all beauty savvy travellers," said Emily Coleman YSL Beauté's General Manager for Travel Retail Asia.
"Through many previous successful collaborations with The Shilla Duty Free and Changi Airport Group, we are happy to once again bring such an exclusive and creative pop-up concept, YSL Beauty Station, in reinforcing our brand's edginess and industry-leading position."
Inside the pop-up is the brand's Beauty Market section where consumers can shop YSL Beaute's signature face products, along with its Rouge Volupté Shine lipsticks and Mon Paris perfumes.
There is also a Diner area for trying on products and Powder Room where shoppers can have touch-ups from an on site make-up artist.
Shilla Duty Free's Managing Director Jeff Lee added: "We're very excited to bring this Beauty Station pop-up to elevate the shopping experience and engage our customers here at The Shilla Duty Free Changi Airport store.
"We are looking forward to delighting our customers traveling through Changi Airport with this innovative new concept."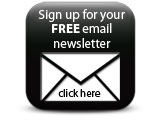 Companies