YSL reveals latest Y fragrance commercial starring Maroon 5 frontman Adam Levine
The singer-songwriter and The Voice coach has worked with the French luxury brand since 2017
YSL Beauté has released a new commercial for its Y fragrance, starring Maroon 5 frontman and brand ambassador Adam Levine.
The advert, created by French-Vietnamese director Kim Chapiron, depicts Levine as a man who has achieved all he has set out to accomplish and continues to push himself further and dream even more, according to the brand.
Aiming to inspire men to face their fears and tackle their goals head-on, the clip closes with the Y fragrance bottle emerging to the centre, surrounded by a glow and elevating Levine to the light as he is ready to take off.
After performing at the US Super Bowl Halftime show last month with Maroon 5, Levine recently returned as a judge for the 16th season of NBC's hit talent show The Voice.
He has partnered with YSL since 2017 and was promoted to global brand ambassador last year, bringing to life the subtle masculinity of the Y fragrance, according to the L'Oréal-owned brand.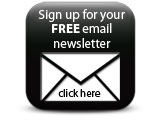 Said to recall the casual power of a man in a crisp white T-shirt and tailored black jacket, the fragrance features notes of bergamot, sage and ginger, as well as soft notes of balsam fir, cedarwood and marine ambergris.
Companies