YSL taps Adam Levine to become 'Y-crew' fragrance ambassador
Fragrance | Male Grooming | Marketing
The Maroon 5 singer and The Voice judge will front the brand's new Y fragrance for men in the US
YvesSaintLaurent has appointed Maroon 5 frontman Adam Levine to its team of 'Y-crew' fragrance ambassadors.
The team already includes rapper Loyle Carner, AI researcher Alexandre Robicquet and sculptor David A Flinn who front YSL's latest fragrance for men Y.
"I'm psyched to be collaborating with YSL Beauty, a brand which has always appealed to me for its standout style and ground-breaking imagery," said Levine.
"As a musician, I relate to the raw passion and strong sense of individuality of YSL; and being a part of the story of Y is exciting to me – it is not the story of one man, but of a whole creative generation. I'm excited to develop our relationship and see where it will lead."
As well as a musician, Levine is a judge on reality TV show The Voice and was previously an ambassador for skin care brand Proactiv. In 2013 he partnered with ID Perfumes to create his debut eponymous scent.
Alexandre Choueiri, President of International Designer Collections at L'Oréal USA, said: "Adam Levine is the perfect fit for the brand and what our new fragrance Y represents.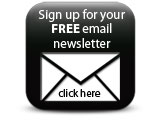 "A star of the music world, a familiar face on our screens, a true talent, he brings a new dimension to YSL Beauty."
Companies