Yardley London reinvigorates brand with new fragrance launch for millennials
Established in 1770 the English perfume house creates fragrances inspired by quintessentially British flowers
Yardley London has created a new line of five fragrances designed to attract the mature millennial.
The range, called The Collection (£25 per fragrance), is said to be a celebration of British luxury and glamour and is inspired by gemstones.
Each of the fragrances is said to reflect the personality of its ideal wearer.
Daisy Sapphire is described as cheeky, playful and cute; Rosie Ruby is for the classic rock chic; Poppy Diamond is aimed at the confident, strong and powerful; Lilac Amethyst is for the edgy, mysterious and androgynous; and Flora Jade is described as boho chic.
To create the scents, Yardley partnered with Parisian perfumer Juliette Karagueuzoglou, who works for International Flavors & Fragrances; Nelly Hachem-Ruiz, who created David Beckham's Beyond fragrance; and French perfumer Anne-Sophie Chapuis, who has worked for over 20 fragrance brands.
The perfumes will be available exclusively at Boots stores and online via yardleylondon.co.uk.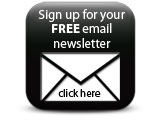 Featured Companies