Yardley reveals campaign starring Tigerlily Taylor
The heritage brand is embarking on a brand 'reinvention' to bring its image up to date
Yardley London, the Uk beauty brand, has revealed its new campaign featuring model and artist Tigerlily Taylor.
The campaign, shot by world-renowned photographer Rankin, forms part of the brand's strategy to reinvent itself as a go-to beauty brand for younger consumers.
The video features Taylor – who is the daughter of Queen's drummer Roger Taylor and supermodel Deborah Leng – alongside Yardley's five new fragrances.
The new Collection by Yardley London (£25 per fragrance) was inspired by the beauty of jewels and gemstones and includes: Poppy Diamond, Rosie Ruby, Lilac Amethyst, Daisy Sapphire and Flora Jade.
Perfumer Juliette Karagueuzoglu is behind the fragrances themselves.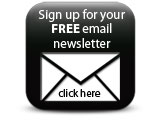 In 2020, Yardley London will celebrate 250 years in business.
Featured Companies