Year in review - Mixed fortunes in a troubled climate
It was a very busy year on the European C&T front last year with all Big 5 countries experiencing economic turmoil that had a defining impact on fortunes.
It was a very busy year on the European C&T front last year with all Big 5 countries experiencing economic turmoil that had a defining impact on fortunes.
The year started off positively in the retail sector, with little sign of the trouble that was to come. Many companies initially reported growth including German fragrance and ingredients manufacturer Symrise and Italian fragrance company Salvatore Ferragamo. These companies also predicted that the rest of 2008 would hold more financial success for them. French body care company L'Occitane en Provence also predicted that it would see a 25% increase in sales throughout 2008, after putting a new €3m logistics base into operation in France.
The start of 2008 also heralded some sad news as Shu Uemura, legendary Japanese make-up artist and founder of the Shu Uemura cosmetics brand, died at the age of 79.
February saw distribution group PPR, owners of YSL Beauté, sign an agreement to sell the brand to L'Oréal for €1.15bn, in what was the company's largest single acquisition since it purchased The Body Shop from Anita Roddick in 2006. This deal was given official clearance in July and, in the same acquisition, L'Oréal also gained the licenses for Stella McCartney, Oscar de la Renta and Roger & Gallet.
In April, L'Oréal also flexed its financial muscle further, buying the remaining 50% stake in cosmetics company Le Club des Createurs de Beauté from 3 Suisses International for an undisclosed sum. L'Oréal and 3 Suisses International jointly created Le Club in 1987 and sales in 2007 topped the €111m mark.
A buyer's market
There were further high profile acquisitions to come with late spring seeing Swiss luxury beauty company Art & Fragrances buying crystal, jewellery and fragrance house Lalique in a €44m deal. The move saw Art & Fragrance ceo Roger von der Weid take a seat on the board of directors at Lalique. April also saw Procter & Gamble purchase luxury hair care brand Frédéric Fekkai, giving the personal care giant a foothold in the US luxury hair care market where Frédéric Fekkai is sold in upmarket stores such as Saks and Neiman Marcus. P&G chose not to disclose the financial particulars of the deal.
It was indeed an eventful April, with German fragrance group drom opening a new plant in India, taking its production capacity at the plant to over 40,000 tonnes annually. Estée Lauder also invested in India opening four free-standing stores in Mumbai, with plans in place to open more stores in Dehli and Bangalore later in the year.
Meanwhile, as the credit crunch started to make its presence known across Europe, Colgate-Palmolive announced plans to close its Hungarian production plant in Dorog, making over 100 staff redundant. It also announced the closure of a second Eastern European plant in Brasov, Romania in order to move production to its main site in Poland. Colgate Palmolive says this was due to spiralling production costs in the previous months.
Summer setbacks
Moving into the summer months things were to take a turn for the worse. Japanese cosmetics manufacturer Kao felt the pinch caused by the spiralling cost of raw materials, in a trend which would continue all year. In May, Kao announced a 5.6% drop in net profits, reflecting the fact that it hadn't put up its prices to compete with the increased material costs. Meanwhile, German personal care manufacturer Henkel did increase its prices in June but this price hike came at a cost – Henkel ceo Kasper Rorsted announced that this would have the knock-on effect of 3,000 job cuts as a result.
Last summer's big news was the decision by the Courtin-Clarins family, following the death of Jacques Courtin-Claris in March 2007, to delist the company and take the Clarins brand private. The announcement followed much speculation in the French press about whether the family would return the Clarins group to the family fold or whether it would be bought by one of several big multinational companies rumoured to be interested, including LVMH, L'Oréal and Estée Lauder. The family announced in July that it was investing a total of t842.79m to buy back existing shares and had ceased trading on the stock market. The move was completed in early October.
Meanwhile, taking the opposite route, private equity firm Kohlberg Kravis Roberts (KKR), parent company of UK health and beauty retailer Boots, announced that it was to go public on the New York stock exchange for the first time at the end of the year. The New York listing was expected to be valued at between $12bn and $15bn.
Eastern promise
Following in the footsteps of one of 2007's key retail trends, companies continued to look to Asian markets as a source of inspiration and profit opportunity. August 2008 saw Johnson & Johnson buy Chinese cosmetics firm Dabao, following a high profile bidding war with Avon and Unilever. Estée Lauder's Jo Malone brand also had its eyes on the east when it announced an agreement with the Lane Crawford Joyce Group for exclusive distribution rights to the brand in Asia in a move covering Hong Kong, Singapore, China, Taiwan, Macau and Indonesia. Commenting on the expansion, Fabrice Weber, president of Estée Lauder Asia Pacific said: "Jo Malone is rapidly establishing itself as a powerful destination for knowledgeable consumers looking for high-end, tasteful products around the world." Symrise also opened a new high profile creative centre in Shanghai, which was built to house the creative resources of the scent and care division for the Chinese market and also its consumer research facility.
The US was also the recipient of some retail interest in the summer as British brand The Organic Pharmacy, founded by organic pioneer Margot Marrone, and Jemma Kidd Make-Up both launched in the country. The Organic Pharmacy told of its plans
to open in Los Angeles, in what is its first American venture, and Jemma Kidd launched her new masstige diffusion cosmetics range into 1,500 Target stores across the US in an exclusive deal with the retail chain.
Rise and fall
Moving into autumn 2008 there were three more key acquisitions in October. Alberto Culver bought US skin care brand Noxzema from Procter & Gamble in a move which made Alberto Culver responsible for Noxzema in the US, Canada and Latin America. Thus, having shed one division, P&G set about spending the money it had acquired, by purchasing Nioxin Research Laboratories, manufacturer of scalp care products that are distributed throughout 40 countries worldwide. Meanwhile, Brazilian consumer goods company Hypermarcas strengthened its hold in its home country by acquiring rival manufacturer Niasi for R$633m. In doing so, Hypermarcas absorbed two high profile Brazilian brands into its portfolio – hair colour brand Biocolor and nail polish brand Risqué.
Brazil was obviously one part of the world where Avon had its sights set very firmly. In October it revealed plans to build its largest ever distribution centre in Brazil, following months of speculation. Avon says that Brazil is the company's largest market after the US and the $150m that it is ploughing into the site, due to be completed later this year, reflects that. The site, situated in Sao Paulo State, will cover 70,000 sq m and will be Avon's fourth distribution centre in Brazil.
November saw the credit crunch really start to take hold with companies such as Art & Fragrance and LVMH reporting poor first halves of the year – LVMH was particularly hit reporting a 50% drop across all of its brands. The group's finance director Jacques Guiony said sales had been solid in June and July but had weakened in August. He did however add that LVMH's Asian market had seen promising 25% sales growth in the first half of 2008. L'Oréal also had to tighten its belt, closing its production site in South Wales, losing 200 jobs in the process and recently announcing the loss of over 500 more jobs in the US. L'Oréal put this down to the rising transport costs of moving the raw materials it needed from abroad.
Hope on the horizon
But C&T solutions provider Swallowfield was obviously weathering the economic storm more effectively as it opened a new operation in Paris in November, as part of its overseas expansion plan. The move capped off a year of activity for Swallowfield – 2008 also saw it open a new facility in the Czech Republic as well as signing a joint venture agreement with Jahwa IE, a subsidiary of one of the largest players in the C&T sector, and Kasho, a Japanese investment company.
Similarly, German fragrance and ingredients supplier Symrise finished the year by dipping into its pocket and buying US fragrance manufacturer Manheimer, in a move which it hopes will consolidate the company's position as one of the leading fragrance manufacturers in the US. And 2008 marked a busy year for Symrise after it also took over Intercontinental Fragrances in September and the company hopes these acquisitions will make it "a force to be reckoned with in the US fragrance market".
Encouragingly the year also ended on a high note with the unveiling of the long awaited first draft of the harmonised European natural and organic standard, Cosmos, in December. The standard promises to promote the use of products from organic agriculture, the responsible use of natural resources, and the use of clean processing and manufacturing. The final version is scheduled for April 2009.
Results wise in December, despite the peaks and troughs that the year had brought, many companies were looking to 2009 with renewed optimism. Elizabeth Arden reported a promising rise of 4.6% on its third financial quarter of 2008, while Beiersdorf said it was remaining positive for 2009 despite seeing a 16.9% decline on 2007's results. US mineral brand Bare Escentual's also says the outlook is rosy, after reporting a small but promising 3% rise in net sales in its third quarter of last year. Its ceo Leslie Blodgett summed up the feelings of many in the industry when she said: "We have a great brand with many exciting opportunities to reignite growth, even in this present environment." It seems that while there is much to trouble the C&T industry in terms of economic instability and uncertainty, and with nobody knowing whether 2009 will be any better, hope remains and innovation continues to thrive. Companies are reacting to the changes in the market and are refocusing, relocating and re-strategising – but above all they are responding quickly.
Delving deeper
Looking at particular areas of the 2008 C&T market in more detail it can be seen that there have been some changes afoot since the previous year with some normally successful categories, such as hair care and body care, remaining somewhat stagnant while the more utilitarian categories of deodorants and oral hygiene experienced a boom.
Facial skin care, which was 2007's most successful category, was happy to replicate this success again in 2008 with all of the Big 5 countries reporting good growth. As with last year, the trend for anti-ageing products was largely responsible for this continued good fortune.
The LVMH brands have been particularly busy on the anti-ageing front and following up on 2007's successful Dior Capture R60/80 XP range – based on groundbreaking stem cell technology – its Givenchy and Guerlain brands have also brought something new to the market. Givenchy's Radically No Surgetics Soin Jeunesse products contains "smart vectors" to target the skin in the form of salicylic acid hyalurosome and African birch cyclosphere, said to release an anti-ageing complex. Guerlain has also extended its anti-ageing Orchidée Impériale line, in a follow up to its Success Future offering which was a big success the previous year. The products contain imperial orchid molecular extract to plump and smooth the skin and reduce the effect of wrinkles.
And natural skin care companies have embraced the anti-ageing theme too with Laveré extending its anti-ageing range for women in all stages of life. For 25+ women, there is Laveré Hydro, for 35+ women there is Laveré Repair and for the more mature skin of women aged 45+ there is Laveré Solution. German skin care brand Annemarie Börlind also launched NatuRoyale Biolifting, its first premium anti-ageing skin care offering, made with its signature natural ingredients.
Body beautiful
In the body care arena, which saw good growth in 2007, it was a different story for 2008, with only Italy posting positive growth. The UK, France, Spain and Germany did make gains albeit very minor ones, rendering the category somewhat stagnant. Despite this, there were plenty of interesting new product launches, proving that even if growth was slow, at least investment was forthcoming from manufacturers.
Consumers once again turned to products that could smooth and sculpt their skin, with much new innovation coming in this category. Biotherm's Celluli Laser Biofibrine is said to treat hard to shift cellulite with the effectiveness of a laser, promising a smoother shape while the pure thermal plankton helps protect the skin from ageing at the same time. Meanwhile, Clarins' Addition Concentré Minceur is a revolutionary body shaping supplement that can be added to any moisturiser. The amber fluid gel contains supposed anti-cellulite properties that can be added to any lotion, cream or oil for quick absorption. On UK soil, Agent Provocateur extended its popular Maitresse line, adding Silk Stockings Body Balm and Silk Stockings Body Scrub to help keep legs in tip top condition all year round.
The hair market, both in terms of hair care and hair styling, had a rather disappointing 2008. In hair styling, all of the Big 5 countries put in a poor performance losing ground with only Germany managing a very slender growth.
When it came to hair care there was a slightly more promising story with Germany, Italy and Spain's markets climbing encouragingly, though France and the UK actually declined in terms of market value and volume sales. A key trend in hair care is that of wellness related products and natural ingredients. P&G answered this call with the launch of its new Herbal Essences Fruit Fusions Deep Nourishment and Shine shampoo and conditioner range which is said to replenish hair with the moisture continually throughout the day. The range aims in particular to combat environmental aggressors such as air conditioning and central heating. Richard Ward also went down the hydration route for his new hair care range More Moisture, which contains a plethora of products to combat undernourished, dull and lifeless hair. The natural trend has also spilled over into hair styling itself in 2008. Long gone were poker straight locks and in their place were natural, tousled styles with minimum need for product. In fact, perhaps it was this trend that drew custom away from consumers buying styling products, causing the sector to have such a dismal year.
Moving on to the popular category of women's fragrances it was better news here. Most Big 5 countries registered a good performance apart from the UK and there was a noticeable shift away from the celebrity fragrance trend. Although celebrity launches were in evidence, with Katie Price's Besotted and Kerry Katona's Outrageous scents hitting shelves, there was a definite shift towards oriental -influenced perfumes. In January 2008, DKNY's (Estée Lauder) Delicious Night mixed floral and oriental combining a hint of incense and crushed ginger. Meanwhile, Guerlain's (LVMH) Spiritueuse Double Vanille mixed vanilla and oriental notes.
Deodorants and oral hygiene, traditionally seen as the more practical although necessary sectors, had a very successful year with all Big 5 countries registering promising growth.
It was worthy of note that as the credit crunch took hold, taking some sectors down with it, these practical, everyday products didn't only weather the storm but positively flourished under the stresses and strains.
Something to smile about
The oral hygiene products launched in 2008 were in plentiful supply and electric toothbrushes gained particular momentum with sales climbing during the year. Aquafresh (GSK) launched its much awaited Vibration electric toothbrush. The head pivots in three different directions for a more thorough clean. The brush also features two different lengths of bristles to reach up to 25% more of the mouth area. Similarly, P&G's Oral B range launched its Pulsar brush which creates a pulsing technology to clean in a way which P&G says is unique. The oscillate/rotate motion and 3D cleaning technology makes the brush the number one dentist's recommendation, according to the company.
Deodorants also experienced a fresh and fragrant year across the European markets with the natural trend seeping into this sector in a big way. Consumers across Europe are thinking far more environmentally when it comes to how they apply antiperspirants with aerosols being usurped by roll-on and cream formats with increasingly sophisticated formulas. Advance Formulations Limited was the latest brand to launch its natural No-Germs Deo onto the market in April. The company says the product is 100% natural and contains mineral salt crystals, making it an ideal choice for sensitive skin. It is also free from all parabens, sulphates and aluminium. Another trend is the advent of the "upside down" deodorant, a format which helps ensure consistent dosing during application. This style of application has been rolled out across several of Unilever's brands including Sure for Women, Sure for Men, Dove and Lynx, as the company recognised the importance of this growing trend.
Male but pale
Men's grooming showed modest growth but it was far from reaching the dizzy heights that had been predicted, another knock-on effect perhaps of the economic downturn, with men scaling back their usage of C&T products.
Shaving products dominated many of the launches across Europe. Clarins' Skin Difference offering is designed to stay on the skin for longer than a minute to soften the texture of the skin below the skin's surface, thus leading to an easier shave. The duo-phased product includes plane tree extract to help slow regrowth and should be applied the night before the following morning's shave. Nivea for Men's (Beiersdorf) Extreme Comfort Shave Gel and Extreme Comfort After Shave Balm incorporated new patent pending technology – Natural Micro Tee – combining chamomile and licorice root to provide soothing and anti-inflammatory particles and this year should see more products in the same ilk for the personal care giant.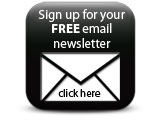 So the tide of product innovation was not stemmed in 2008, despite consumer spending power being limited. And manufacturers continued to invest in new technologies, better formulations and a greater diversity of items, perhaps aware that the only way to get people spending is to create a product they simply cannot do without. Let's hope this innovation and investment continues into 2009 to help pull the C&T market out of the doldrums. In a time of highs and lows, it could make all the difference.
Companies