Yonwoo Korea lists on Seoul Stock Exchange
The cosmetics packaging company raised 60,623,136,000 won in recent IPO
Cosmetics packaging company Yonwoo Korea, a manufacturing partner of Quadpack Group, has entered the Seoul Stock Exchange with an IPO.
News of Yonwoo Korea's listing first became common knowledge in October, but only this month further action was taken and details announced; the company was listed on 2 November as 115960 on the Korea Securities Dealers Automated Quotations Stock Market.
The listing raised 60,623,136,000 won, the equivalent of €48.7m. Yonwoo Korea issued 2,405,680 shares through the IPO at a share price of 25,200 won. Quadpack Group CEO Tim Eaves said: "Since its foundation in 1983, Yonwoo has been leading the field in cosmetic packaging innovation. And since our foundation in 2003, we have been helping Yonwoo introduce its innovations in Europe, Australia and New Zealand, many of which – like its airless systems – have set the industry standard. We are proud to have grown alongside such a pioneering company and we're delighted that, guided by the strong leadership of James Ki, they are now entering a whole new phase of growth."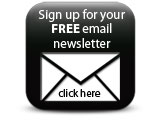 The money raised will be used for supporting Yonwoo Korea's long-term growth plans "as it seeks to enter new markets and make substantial investments in R&D", the company noted. With regard to NPD, the funds will help Yonwoo Korea advance in the cosmetic dispenser technology and next generation convergence segments, with an emphasis on products that feature IT functionality.
Featured Companies