Zac Efron's campaign with Hugo Boss officially launches
The pair encourage millennials to live in the moment as well as attract a new generation of consumers to the brand
Image: Hugo Boss/Coty
Hugo Boss has officially launched its digital campaign for the Hugo fragrance.
The Coty-owned label has teamed up with actor Zac Efron to front the brand and attract a younger generation of men to the label.
This digitally led campaign will use the hashtag #YourTimeIsNow to encourage consumers to embrace the fresh potential of every day.
"Your Time Is Now is about living life to the fullest, shaking things up and embracing every opportunity," said Efron.
A Facebook Live interview with the 29-year-old was held yesterday to officially launch the TV fragrance advert by director Anthony Mandler.
Efron took to Instagram to thank fans asking questions during the Facebook Live event and encourage them to get in touch.
He said: "Send me your feedback, I'm really curious and let me know what else you want to talk about. Your Time Is Now, thank you for tuning in.
"I just want to tell you, I know you already know this, but I just want to thank you from the bottom of my heart, thank you so much guys."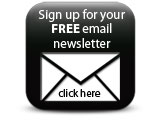 The TV and digital campaign will be complemented by a print campaign shot by British fashion photographer, Rankin.
Companies