Zamac gives compacts strength for tokidoki
HCT creates line of portable mirror compacts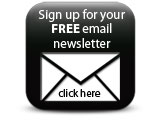 Exclusive to Sephora, HCT has created a line of portable mirror compacts sporting colourful tokidoki illustrations from Italian artist Simone Legno. The compacts are made from Zamac, which ensures they are strong and durable, making them ideal for make-up on the go.

The compacts contain a regular mirror on one side and a 3x magnification mirror on the other and are completed with embossed, spray finished enamel detailing.

"Using injection moulded Zamac we were able to bring intricate detailing to the compacts with bright and colourful enamelling to really bring the characters to life," commented Nick Gardner, executive vp, HCT. In addition, HCT has announced that its Zamac tip is now also available in ceramic, which is claimed to offer an unparalleled cooling sensation upon application.
Companies