Zendaya announced as the new face of Covergirl
TV ad featuring new products set to debut during 2016 Grammy Awards
Zendaya has been named as the new face of Covergirl make-up. The 19-year-old singer and actress will appear in a series of TV ads, starting during the broadcast of this year's Grammy Awards on 15 February.
The adverts will feature a new line up of products including the Plumpify Mascara by blastPRO, truNAKED shadow palette and Colorlicious Oh Sugar Lip Balm. Zendaya will also be the face of Covergirl's iconic range of clean products and a new mascara, with campaigns for these expected to launch in the summer.
Zendaya currently stars and co-produces Disney Channel show KC Undercover and is working on a new album to follow her self-titled debut. She commented: "I am so honoured to join the roster of a company as celebrated and diverse as Covergirl's. I can't wait to share some of my own beauty tips with fans, and work alongside Covergirl to continue empowering girls and women to celebrate their individuality."
Esi Eggleston, Executive Vice President, Global Colour Cosmetics at P&G, said: "Watching Zendaya's work and authentic conversation with fans in social media was truly inspiring to us at Covergirl. She is not afraid to stand up for what she believes, and makes no apologies for who she is – we love her energy, confidence, and willingness to experiment and express herself with make-up. I know that together, we will do big things and help evolve the perception of beauty today."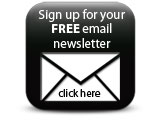 Zendaya joins Katy Perry, Sofia Vergara, Queen Latifah, P!nk, Ellen DeGeneres and Janelle Monáe on the current roster of Covergirl spokespeople.
Companies