bBold adds Xtra Dark Mousse to tanning range
As well as helping to create a deep tan, the product is designed to combat dry skin
Tanning and bronzing brand bBold has announced the release of its darkest fake tan product to date.
The Xtra Dark Mousse (£14.95) features a new formulation that is said to create a deep golden colour with olive undertones that still looks natural.
The product is also claimed to increase skin moisture levels by 56% in two hours, helping to improve the wear and longevity of the tan.
The product is now available online via beautybay.com.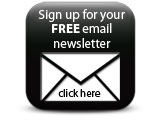 Companies