bareMinerals debuts new 'game-changer' app
The MADE-2-FIT app aims to cater for the 94% of women wearing the wrong shade of foundation
bareMinerals' new app promises to be a beauty 'game-changer' by revolutionising how customers find their perfect foundation shade.
The Shiseido-owned brand partnered with beauty AI firm MatchCo to develop the bespoke service MADE-2-FIT app.
Users will now be able to analyse their skin tone via the app to obtain a precise colour swatch, bareMinerals will then individually blend the foundation to match and deliver the product.
Shiseido aims to cater to the 94% of women who are wearing the wrong shade of foundation.
"There has been significant research that shows women around the world are wearing the wrong foundation as they either haven't had their foundation correctly matched by a qualified beauty advisor, or they can't find their shade from the available offerings," Jill Scalamandre, President of the Global Shiseido Make-up Center of Excellence told Forbes.
"We're excited to leverage our start-up's unique platform technology and digital-insight tools across Shiseido's portfolio," says Andy Howell, Founder and Chief Strategy Officer of MatchCo.
"It not only lets us capture a major consumer trend – cosmetics customisation – but also offers huge potential for opening up AI for beauty."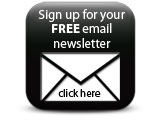 MADE-2-FIT is now available exclusively on the Apple App Store for free and the foundation retails at $49 for a 30ml bottle.
Companies