bareMinerals pops into Spring
bareMinerals has revealed its Modern Pop collection of products for Spring 2015
Looking ahead to Spring 2015, bareMinerals has revealed its Modern Pop collection of products for 'beauty with a carefree spirit and effortless appeal'.
For the eyes there is READY Eyeshadow 4.0 The Modern Icon (£29), a palette with shades Chic, pink cashmere; Carefree, peach sherbert; Sophisticate, natural amethyst; and Exhale, warm slate; Lasting Line Long-Wearing Eyeliner (£15) in Classic Cream, a cream shade; and Lash Domination Volumizing Mascara (£18) in Intense Black.
There are three shades of Marvelous Moxie Lipstick (£18) - Fall in Love, dark peach; Dream Big, nude peach; and Express Yourself, coral peach. Cream Glaze Lip Topcoat (£16) is in Pearl Glaze.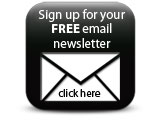 The Modern Pop collection will launch in February 2015.
Companies