drom Fragrances shows rare collection of 500 perfume bottles
German fragrance group is running an exhibition that celebrates perfume bottles from antiquity to the present day at the Spielzeug Welten Museum in Basel
drom Fragrances, the German scent manufacturer, is exhibiting the world's largest private collection of perfume bottles at the Spielzeug Welten Museum in Basel, Switzerland.
More than 500 perfume bottles, with some dating back over 5,000 years, are on show at the exhibition called, 'Parfumflakons - Hüllen verführerischer Düfte. Die Sammlung Storp – von der Antike bis heute', which translates as 'Perfume bottles - envelopes of seductive scents. The Storp collection - from antiquity to today'.
The rare flacons were selected from the Storp collection by managing director of the Spielzeug Welten Museum Basel Laura Sinanovitch.
The collection is normally housed by family-owned drom fragrances.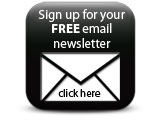 The exhibition will run through to 8 April, 2018.
Companies