eBay partners with organisational app Snupps
Snupps provides a place for consumers to organise their possessions onto 'shelves'
eBay has collaborated with Snupps, an app that puts 'your stuff at your fingertips'.
Snupps, which stands for Serial Number Universal Protection Protocol System, allows consumers to digitally record all of their possessions from make-up to clothes or other collectible items.
The app's founders, London-based father and son pair Sari and Mac Anabtawi, were inspired to set up Snupps after their family lost their luggage on holiday and saw the need for access to a secure repository of images and records of their belongings.
Those that sign up are said to benefit from always knowing what they have so they do not buy the same thing twice.
As well as providing a digital shelf for users, the app provides a 'follow' function that lets like-minded users connect.
At this point, eBay comes into play. When a user decides to sell a product, they can now seamlessly create an eBay listing without having to leave the app. Similarly, consumers can buy from other Snupps users.
eBay has 167 million active buyers globally. Nicole Lyon, Head of Consumer Selling Experience at eBay, said: "As a marketplace and technology leader, eBay continues to innovate and re-invent the online selling experience.
"The partnership with Snupps allows enthusiasts to combine their passions with the ability to earn money on eBay, all in one place."
Sari Anabtawi added: "We're excited to partner with eBay and give our users a new way to profit from their collections.
"Since our beta launch, we've seen an overwhelmingly positive reaction to the new features.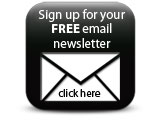 "We have made it easy for our community to see what others are selling, discover new items for sale and tap into eBay's large online shopping audience to get the most value for their items."
Companies