in-cosmetics Asia and IFSCC join forces
Thailand to host 'Beauty Week in Bangkok'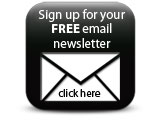 The organisers of in-cosmetics Asia and the International Federation of the Societies of Cosmetic Chemists (IFSCC) – in partnership with the Society of Cosmetics Chemists Thailand (SCTT) – are to combine their respective events in 2011 to form a Beauty Week in Bangkok. The IFSCC Conference will take place from 31 October-2 November, while in-cosmetics Asia will open its doors between 2-4 November.

in-cosmetics Asia will host an ingredient exhibition together with marketing trends presentations, innovation seminars and workshops. Meanwhile the IFSCC Conference will focus on herbal and natural cosmetic products and R&D technology. Both events will actively support the other's attendance, according to in-cosmetics group portfolio director Richard Hesk. "We're absolutely delighted to have this agreement with the organisers of the IFSCC Conference. It makes complete sense for the IFSCC Conference and in-cosmetics Asia to take place during the same week as it gives all interested parties the opportunity to attend two industry leading events in the space of just six days in the same city," he explains.

Many of the visitors will want to attend the IFSCC Conference to gain in-depth technical and scientific knowledge and then move on to the ingredient focused exhibition at in-cosmetics Asia."

The IFSCC Conference and SCTT finished product exhibition will be held in the Centara Hotel, while in-cosmetics Asia takes place at BITEC, both located in Bangkok.
Companies