in-cosmetics North America returns to New York revealing the latest insights and innovation
Attendees invited to explore free-to-attend education programs, to gain insight into new product development, the latest ingredients and consumer trends and take advantage of opportunities for collaboration
in-cosmetics North America – the region's most interactive exhibition for personal care ingredients and NPD returns to New York from 23 – 24 October. The show offers R&D professionals, cosmetic chemists, indie brand owners and marketers' inspiration for their next cosmetic creation.
From to connecting with international suppliers, to sourcing the latest innovative ingredients, and gaining expert industry insights, there is something new ready to be discovered by all.
The show's renowned educational program returns with a leading line-up of industry experts discussing the hottest consumer and market trends influencing the next wave of personal care products.
Attendees will gain invaluable insights and market intelligence to ensure their NPD meets the needs of today's modern consumer. Topics range from designing the future of cosmetics based on macro-trend influences, to skincare consumer trends.
One of the biggest trends in North America is CBD. The global CBD skincare market is expected to increase by 33% CAGR between 2019 and 2027. This trend will be explored in the Marketing Trends Theater, as Adam Miron, Co-founder and Chief Brand Officer at HEXO, addresses What is driving consumer interest in the CBD-cosmetics space.
Elsewhere, Denise Herich, Co-Founder and Managing Partner of The Benchmarking Company, will look at US Consumer behaviors, reviewing skincare trends based on focused customer intelligence and feedback.
With the FDA introducing new regulations earlier this year, David Tyrrell PHD, Global Skincare Analyst at Mintel, tackles Suncare reinvented.
In an in-cosmetics North America first, Dr. Claudia Aguirre, Neuroscientist and Mind-Body Expert, examines Make-up your mind: emotions and cognition in the age of virtual beauty.
Also taking to the stage are the show's advisors, Cherie Buziak, CEO/Owner of BeautyEdge LLC who will tackle expressive beauty without boundaries, and Karen Young, CEO of The Young Group, who discusses Beauty and clean living – how is the cosmetics industry adapting to this trend?
The ever-popular Technical Seminars will explore the practical and technical elements of new product development. Tapping into demand for natural products, Brittany Pease, Applications Chemist at INOLEX (Univar Solutions), will speak about formulating high performance natural products.
While Annika Leschner, Senior Global Sales and Marketing Manager Cosmetics & Personal Care at bitop, will discuss Blue light, pollution and UV.
For first-hand experience in creating winning formulations, the free, interactive Formulation Lab returns, hosted by the show's new official technical advisor Mark Chandler. Sessions include Serum submersion with Josey Casto, Cosmetic Application Chemist at EMD Performance Materials Corp.
The Formulation Challenge returns to showcase the complete NPD process, giving leading manufacturers the chance to battle it out for this year's title.
Mark Chandler will set this year's challenge and select the winning product alongside returning judge, Sarah Jindal.
The popular Innovation Zone – sponsored by Mibelle Biochemistry – will showcase innovative raw materials in the personal care market, launched within the last eight months. Visitors can test product effectiveness at the formulation displays and gain inspiration for product launches and formulations.
The zone will also host Mintel Live Demonstrations, offering the chance to interact with some of the world's most innovative personal care products.
Presenting some of the biggest innovators in the field, the Sensory and Make-up Bar returns with a brand-new partnership with Peclers Paris, who will highlight two key beauty trends to watch.
In two 30-minute presentations Psyche Tech – how science and nature can aid innovation and encourage progress – and Origins – exploring Oceania as the home of fascinating cultures and traditions, will be put under the spotlight.
Attendees will also get the unrivalled opportunity to meet international suppliers from all stages of the NPD value chain, helping them meet their business needs.
Global providers of specialty materials and ingredients in skincare, suncare, haircare will showcase their products, including Grant Industries Inc. with its portfolio of high-performance materials including its new SiApp elastomer gels based on plant-based alkanes.
Equipforskin Co., Ltd. will display its range of tripeptides, including Winhibin for whitening, anti-ageing and brightening.
Helping attendees navigate texture in their formulations, Sekisui Plastics Co., Ltd will showcase two specialist products: TECHPOLYMER TM and ST gel TM - facial mask products. In addition, Interpolymer will display its SYNTRAN film forming polymers.
Advisor to the show, Cherie Buziak, CEO/Owner of BeautyEdge LLC, will showcase the best innovations during the Fast Track Marketing: Technology Tours. Whilst the new Indie Trail and Tour will provide indie brands with the support they need to identify and meet suppliers who can offer ingredients to suit a smaller production.
in-cosmetics North America Event Director, Daniel Zanetti, commented: "With such an exciting and diverse program of features, speakers, tours and suppliers, I couldn't be more excited to open the doors to in-cosmetics North America this October.
"There has never been a more pertinent time for industry professionals and brands of all sizes to take the opportunity to learn, network and sample the latest ingredients, products and services that the market has to offer.
"We're proud to support the industry by offering this and more under one roof, and we're eagerly anticipating welcoming everyone to New York this October."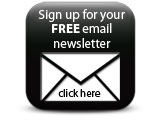 in-cosmetics North America will take place at the Javits Center in New York from 23-24 October 2019. For more information, please visit http://northamerica.in-cosmetics.com