in-cosmetics brings the seaside indoors
Real life beach to form centrepiece of in-focus programme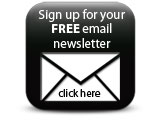 For the first time in the event's history in-cosmetics in Barcelona (17-19 April 2012) will feature a real life beach, created inside the Gran Via Exhibition Centre to tie in with the event's solar beauty theme. The beach will form the centrepiece of the in-focus programme and will house a full scale innovation platform. Highlights include an AdGallery on the history of sun care, charting the evolution of advertising campaigns from the 1930s to the present day and a SkinClinic, run by SkinLabs featuring experts who will screen visitors' skin to diagnose potential damage due to UV exposure.

In addition, NanoWorld (organised by EcoMundo) will update visitors on the life cycle of nanoparticles in sun protection – from design to waste – while Attraction and Planetinnov's WebInsight will reveal the results of a study on nanoparticles in sunscreen and how they are viewed by online communities.

Away from the beach, a scientific seminar entitled Spotlight on Sun Protection (17 April at 14.00) will provide attendees with the opportunity to learn about the work being done by the ISO cosmetics committee on sunscreen. Meanwhile two panel discussions inspired by the in-focus theme of solar beauty will take place in the marketing trends theatre.
Companies