in-cosmetics enhances its digital presence
CONNECT to facilitate visitor/exhibitor meetings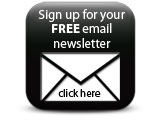 in-cosmetics has enhanced its digital presence with a new integrated social networking campaign which it hopes will make the 2011 show in Milan the most interactive ever.

Alongside its newly formed Twitter and Linkedin pages, the show has launched CONNECT, a new tool which provides exhibitors and pre-registered visitors with a diary, a detailed search facility and an integrated email system which enables users to network and arrange meetings with one another. Users can also ad a personal profile and download seminars and other material of interest to their favourites.

"Our aim is to make 2011 the most interactive in-cosmetics to date," commented Cathy Laporte, in-cosmetics group marketing manager. "We've been delighted by the interest that the industry has shown in our various new online platforms and are hoping to capitalise on this as much as we can before the show."

in-cosmetics 2011 will be held in Milan from 29th -31st March.


Companies