in-cosmetics Formulation Summit 2017 to focus on Biobeauty
Registration is open for the in-cosmetics Formulation Summit 2017, which takes place from 25-26 October 2017 in London. Now in its third year, the event will showcase the latest trends and innovations in biobeauty, providing delegates with insights, solutions and strategies for developing products which biotransform.
The two-day conference will look in-depth at 'Biotransforming beauty', examining the importance of the microbiome in formulating new personal care products. As the beauty industry strives to become greener and more socially responsible, the role of the microbiome becomes ever more important.
One section of the packed educational programme will focus on micromanaging healthy hair and skin. Michael Wilson, professor of microbiology at University College London, will present a session on 'Revealing the skin microbiota'. He will give an overview of the skin microbiota, as well as covering skin ecology and offering an appreciation of the composition of the skin microbiota at different body sites.
Dr Lawrence Davies, Senior Microbiologist at Perfectus Biomed, will then take delegates through biofilms and their importance in skin ecology as well as looking to the future of formulating with the microbiome.
The last session in this section will be taken by Dr Cécile Clavaud, Research Engineer, Open Research, L'Oreal Research & Innovation, who will focus on keeping scalp microbiota in check with an emphasis on understanding the microorganisms involved.
People suffering from dandruff have lower levels of Propionibacterium acnes and significantly higher levels of Staphylococcus epidermidis and Malassezia restricta. Dr Clavaud will question whether the development of products to rebalance the scalp microbiota could pave the way to end bad hair days.
The session will cover many other topics around the microbiome, including an in-depth look at preservatives, prebiotics and probiotics; validating the latest claims in this area as well as the most recent DNA techniques; and current information on green replacements and new natural materials from biotechnology.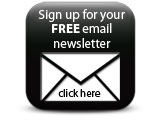 Register now to attend the conference, held on 25 and 26 October at the Grange Tower Hotel at 45 Prescot Street, London.
Companies